Good Neighbor Links Around Our World, is helping you to promote your businesses when you claim a word or title link, or purchase banner or text ads. You are invited to please help support this site with your advertising, with reciprocal links, and by including this URL: http://www.goodneigborlinks.com with some of your own advertising, as much as feasible.



Be a Good Neighbor. Claim your link, then visit your Neighbor's links. God Bless...

Your support of Good Neighbor Links is appreciated.
Your participation and advertising purchases will help to pay for promoting,
not only this site, but your own links and businesses as well.

Welcome aboard, Neighbor!

"Together WE can Make Success Happen!"
Thank you for your business. Doris Newnam
Your Custom Word or Title for One Year: $50.00 $24.95
Upon completion of your purchase, you will be returned to
Good Neighbor Links to select and submit your Custom Word or Title.

If you encounter a problem, please email: Doris Newnam
NOTICE: ALL SALES ARE FINAL. ABSOLUTELY NO REFUNDS.*
*NOTE: When You Purchase a Custom Word or other Advertising, You Are Paying for Advertising - a Non-Refundable Product and Service. ONCE APPROVED AND OR ACCEPTED, ALL SALES ARE FINAL. ABSOLUTELY NO REFUNDS. By participanting in Good Neighbor Links, you do hereby agree and accept these terms without recourse.

* Disclaimer: I reserve the right to reject or delete any Word, Link, Title, or other Advertising that I deem as offensive or inappropriate in any way, or for any other reason, at any time without cause or liability. I am not responsible for the products, services, messages, or any claims made by them in any way. If you find any type of false claims, or abuse of any kind, please report it to the contact person of that page or business. However, you may also CC: a copy to me. If upon investigation of your claim I am inclined to agree with you, the offending site will be immediately removed and banned from the web site.

No adult type content, or otherwise unacceptable material for general audience viewing will be tolerated. You may not use your word or other advertising on Good Neighbor Links to link to any such unacceptable sites, either directly, or indirectly. Be advised that should you change your approved word link to unacceptable content or links, you will lose your Link, and if you paid for a Custom Word or Ad, you will forfiet any and all money paid for your Word or Ad. By submitting your URL, or other Advertising, you do hereby agree to these stipulations. Your links should have a reasonable expectation of longivity. If your word link or ad becomes obsolete due to no fault of your own, you may submit another link to Admin Be sure to include the current URL posted with your word or title, plus the new URL with word or title. A free replacement link is limited to one replacement. A replacement link charge will apply for additional replacements. If you just want to switch links, a link change fee will apply. Email Admin with any questions. Admin . These terms may be amended at any time.
Thank you for your support.

Questions?: Admin
A Texas D Web Site.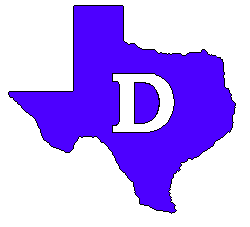 Copyright:2006-2010 Good Neighbor Links
All Rights Reserved.
Webmaster